| | |
| --- | --- |
| | 2nd collocation workshop |
The 2nd collocation workshop of the FP7 project CORE-CLIMAX (http://coreclimax.itc.nl/) will perform a systematic assessment of European capacity to generate Essential Climate Variable (ECV) climate data records as defined by the Global Climate Observing System (GCOS).
 
The CORE-CLIMAX project coordinates the identification of available and future physical measurements, which can be reconciled with previously existing data records, to form long time series. One major objective of the CORE-CLIMAX project is to identify the capability of ongoing activities and contribute to the formulation of the Copernicus climate service (http://www.copernicus.eu/) and lay the observational basis for service activities.
The project consortium has developed a metric to analyse the so called maturity of the ECV production systems considering the scientific, engineering, information preservation and usage domains. Special attention was paid to the applicability of the metric to ECV climate data records derived from in situ and satellite data as well as delivered through NWP model-based reanalysis. In addition, a new still experimental metric to assess the suitability of an ECV climate data record for a specific application has been developed. 
The major objectives of the workshop are:
A systematic self assessment of existing ECV climate data record capacities using in situ and satellite data as well as reanalysis by the data record providers represented through the workshop participants;
A systematic independent assessment of the same climate data records by the CORE-CLIMAX project consortium applying the same metric;
To facilitate an analysis of the assessment results and the metric applied among major European projects and initiatives.
The self and independent assessment work will be started prior to the workshop and each registered participant will receive the metric to be used including a user manual as well as further instructions to document the data record considered.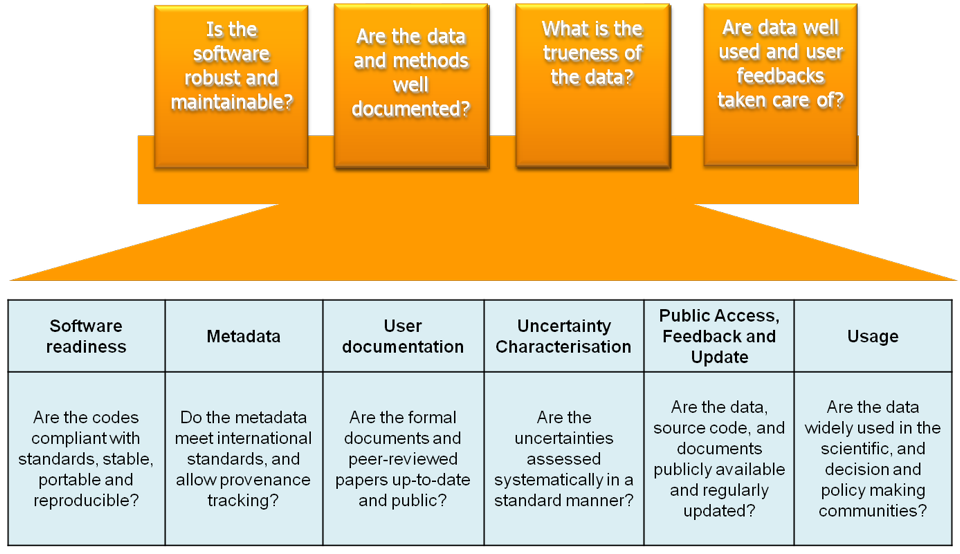 Figure 1: Illustration of CORE-CLIMAX System Maturity Matrix (SMM) which assesses whether best practices have been followed in the data set development 
 Figure 2: Concept of the new Application Performance Matrix that tries to answer the user question if a data record is suitable for the application in mind  
The first day of the workshop contains presentations on the overall context of the workshop, the metric to be used for the assessment and first experiences in using such a metric in different domains including in situ and satellite data as well as reanalysis. On Day 2 a first analysis of the self and the independent data record assessments will be presented that is followed by in depth discussions in break out groups. On Day3 the results of the break out groups will be discussed and the way of reporting to the European Commission shall be agreed. 
The workshop is only open for invited users. If you think you should be invited please contact us prior to 13 December 2013.
We look forward to your active participation in this important activity under the framework of the CORE-CLIMAX project.